This chia seed jam is amazing! It only has three ingredients, is full of fiber and protein, plus it tastes great!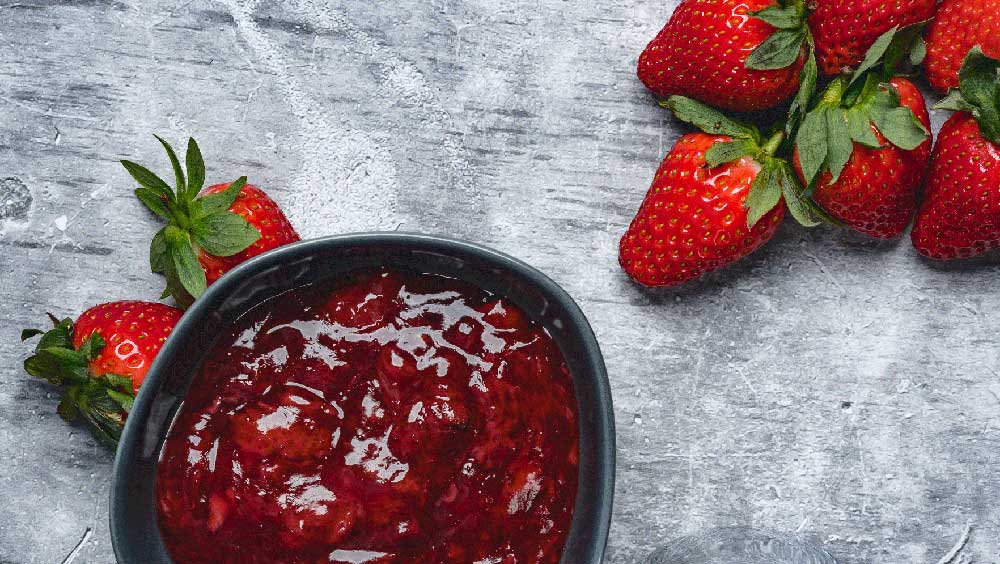 Ingredents
1 Pound fresh strawberries
Instructions
Wash and cut strawberries in half.
Heat a medium sized saucepan over medium heat and add strawberries and honey.
As strawberries begin to soften begin stirring continuously. 
Once the strawberry mixture comes to a boil stir in chia seeds and lower heat to low and continue stirring for 15 minutes.
If you like chunky jam you are done, let the jam cool and enjoy!
If you prefer a smoother texture blend the jam with an immersion blender, blender, or food processor. 
Store the jam in the refrigerator in an air tight contain.