This is a household favorite!
This sesame chicken is allergy friends because it uses coconut amino rather than soy sauce. Soy sauces are made from soy and contains gluten, which are two very common food allergies. But coconut amino is a great substitute because it contains neither and has less salt! So say hello to your new best friend, coconut amino!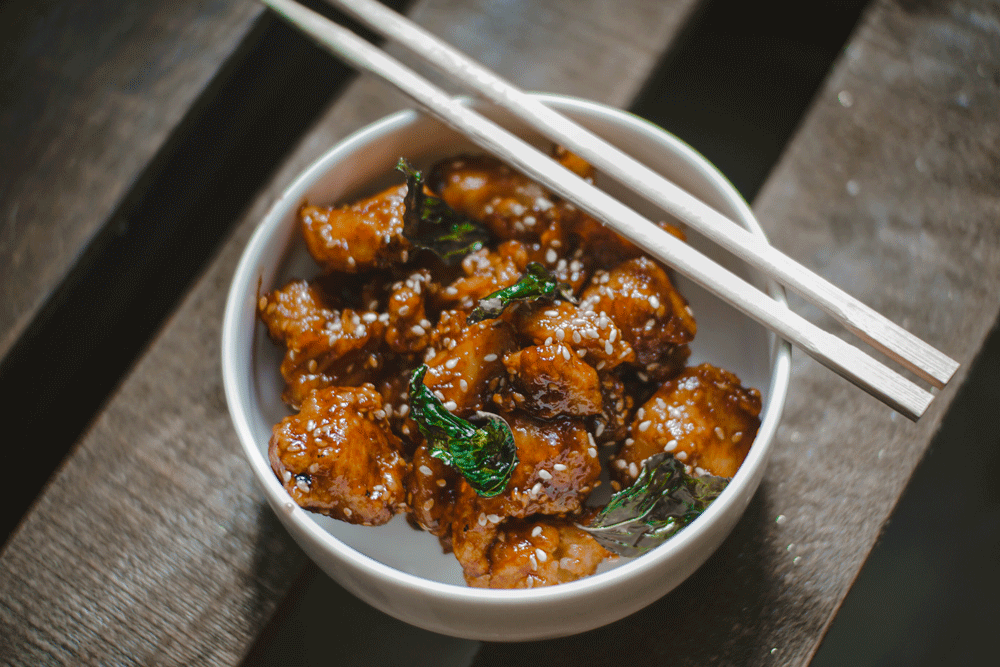 Ingredients
1 lb chicken breast (cut into 1 inch chunks)
1 Tbsp toasted sesame oil
1 tsp grated fresh ginger (or 1.5 dried ground ginger)
Instructions
Sauce
In a small bowl mix together 1/2 Tbsp of the corn starch, coconut aminos, water, sesame oil, brown sugar, rice vinegar, ginger, garlic, and sesame seeds.
Set this aside for later.
Chicken
Begin heating olive oil in a large skillet over medium heat.
In a large bowl mix together eggs and the remaining 2 Tbsp corn starch, once fully combined toss the chicken chunks in this mixture until fully coated. 
Add batter coated chicken to the skilled and spread to create a single layer. Cook undisturbed until golden brown on the bottom, this usually takes about 2-4 minutes.
Flip the chicken and cook another 2-4 minutes on each side. 
Once the chicken is fully cooked and browned on all sides, add the sauce you made earlier and simmer until the sauce thickens and fully coats the chicken.
Serving
Serve while hot over Rice.
I like to add a sesame salad on the side as well.