Last Minute Sausage Sheet Pan Meal
Have you ever had one of those days when dinner time comes around and you have no idea what to cook? It happens to me ALL THE TIME! I somehow forget to plan a day, or I forgot to pick up the main ingredients for what I had planned, and I now need to change the menu. Managing meals is hard. But have no fear, this last-minute sausage sheet pan meal is here to save the evening!
This recipe is super customizable to what your family likes. You can choose any kind of sausage links and veggies that you have on hand, or what will actually be eaten in your house. The recipe below is what I use most commonly.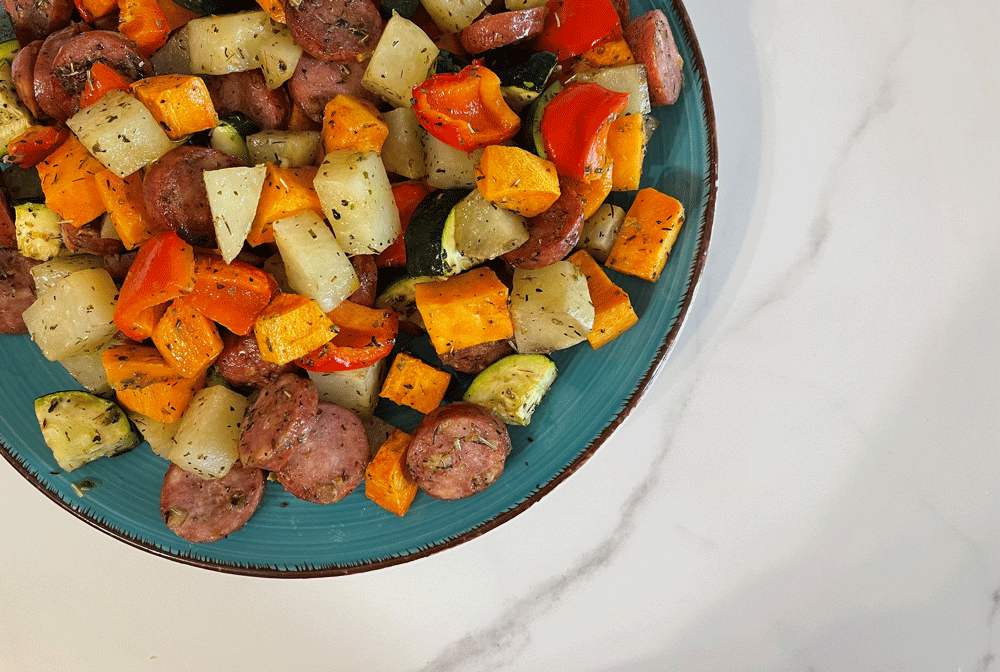 Instructions
Prep
Pre-heat oven to 400 degrees F.
line a 9x13in pan with parchment paper or a silicone mat.
Cut all vegetables and the sausage into one inch cubes and place in a large bowl.
Bake
Coat vegetable and sausage mix with oil and sprinkle salt and Italian seasoning to taste.
Place seasoned vegetables and sausage on the sheet pan and bake for 30-35 minutes, or until vegetables are tender.
Finishing
Move vegetables and sausage to a serving dish and serve hot.