Easy Roasted Potatoes and Carrots
Want an easy throw-in-the-oven-and-forget-about-it side dish? Then you are in the right place! This roasted potato and carrot side dish is a family favorite and so helpful when cooking a main dish that requires more attention.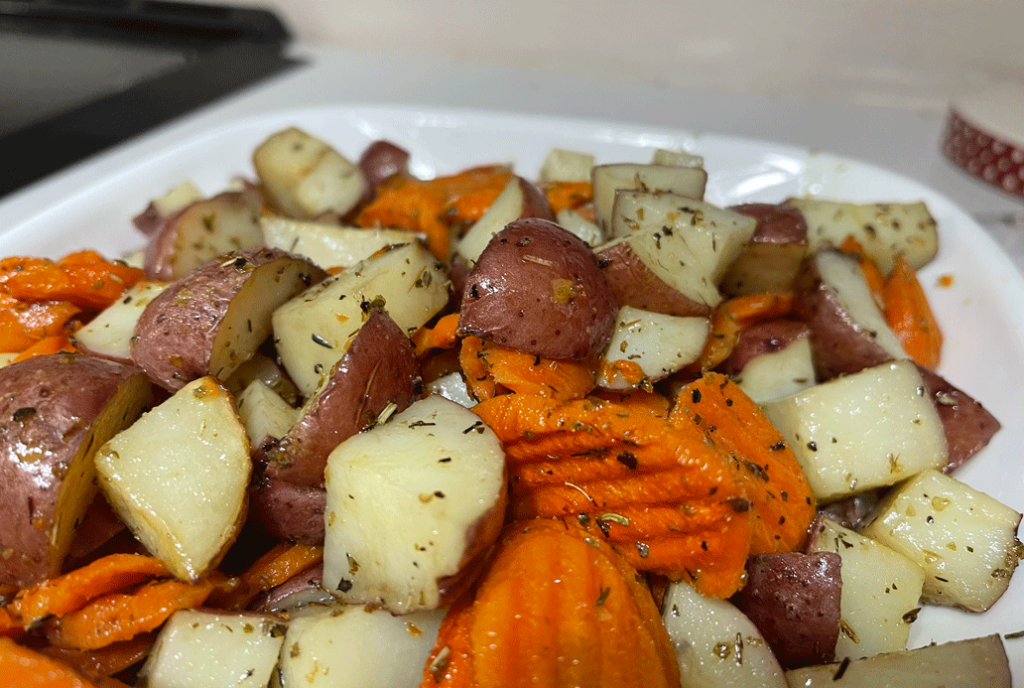 Instructions
Prep
Preheat oven to 400 degrees F
Wash and cut potatoes into bite size Pices
Line sheet pan with a silicone mat or parchment paper
Cook
Mix potatoes and carrots in a bowel with enough oil and seasonings to well coat the vegetables. 
Place on sheet pan
Cook in the over for 30 minutes