Gone are the days of summer classes when I could stay in the comfort of my air conditioning all while doing my homework and making a nice lunch at home. Coming up with healthy lunches to pack for school has often been a challenege for me. The problem is I get bored really easily and need to switch up what I eat from time to time. However, when you are limited in the types of foods you bring combined with no access to a fridge or microwave it's hard to get creative.
It's no secret how much I love Trader Joes. So during my routine trip this week I grabbed a couple items that I like that would also be easy to bring to school. Tuesday is my long day of classes, with no break in between to eat. So I brought TJ's beloved spicy lentil wrap to eat in the 10 minutes I had in between my Advanced Human Nutrition class and Nutrition Management class.
I also love Trader Joe's super spinach salad. The combination of spinach, quinoa, and cranberries is pretty close to perfection.
These are a few of my favorite on-the-go picks: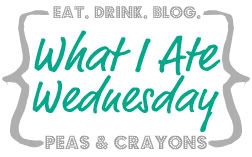 [Trader Joes Super Spinach Salad]
[Trader Joes Spicy Lentil Wrap]
[Almond, Cashew, & Cranberry Trail Mix]
[Suja Juice for the commute]
What are your favorite meals to pack for school or work?